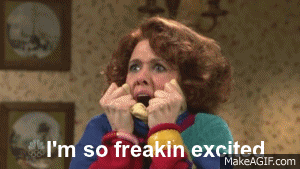 Big news came out recently.  News that I cried when I read.  News that will forever change my life: the FDA has approved the first artificial pancreas.  (You can read the announcement from JDRF here.)
And while this is exciting news that I have been waiting for, I want to explain why this is so exciting.  I want to help to do my part in getting the message out there about all the latest and greatest in type 1 research.
My current insulin regimen is delivered via an insulin pump (made by the same company that just gained the FDA approval).  I fill a reservoir with insulin that is delivered via tube to an insertion site.  The insertion site contain a tiny, plastic tube that lives under my skin.  All of my insulin is delivered to this site under my skin until I change the insertion set and change the site every 3 days.  Because of my insulin pump being connected to me 24/7, I only use a fast-acting insulin.  (Fast-acting means that it starts working about 15 minutes after injection and only lasts a few hours.  Other insulins can last for up to 24 hours.)  Every hour my insulin pump delivers a small amount of insulin.  This is referred to as my basal insulin: the amount of insulin I need to function properly, at least metabolically speaking.  Then, whenever I eat, I give myself another dose of insulin to balance out how many carbohydrates I've eaten.  This is known as a bolus of insulin.  Those are the basics of insulin.  But diabetes is never basic.
I still use a glucose meter to measure my blood sugars about 4 times per day.  The fun new gadget I have used for the past 3 years is my continuous glucose monitor (my CGM).  This device is also under my skin.  Using a tiny, flexible wire sensor, it measures my blood sugar every 5 minutes.  It is calibrated by the 4 finger pokes I still do every day and lasts for about a week.  The sensor connected to the CGM communicates with my insulin pump, giving me a reading of my blood sugars over a 3, 6, or 12-hour window (I can scroll through the windows to see how things have been going).  The most important (and most annoying) feature of this particular CGM system is that the communication with my insulin pump allows for the delivery of my basal insulin to be shut off whenever the sensor detects that my blood sugar is getting too low.  Life-saving, in theory.  Often inaccurate, in practice.  But, being the scientist that I am, I crave the data and put up with the incessant beeping of alarms and turning off of insulin at inappropriate times in order to scroll through those blood sugar curves.
Now, why did I bother explaining all of this when the artificial pancreas will make this obsolete?  Because it won't.  This system is essentially the artificial pancreas.  But there are a few tweaks.  I will still have to calibrate the CGM with blood sugar readings from finger pokes.  However, I don't have to determine how much insulin I need for a meal.  The pump and the CGM will communicate and decide that without any of my input.  As my blood sugar begins to drop, I won't hear the alarms.  The basal insulin will be decreased on its own, preventing low blood sugars.  In fact, the clinical trials have shown that with the artificial pancreas, binging to bring a blood sugar back up will become faint memories.  The data are staggering.
Basically, the artificial pancreas is nothing like a pancreas.  There are no cells.  There is no interaction with molecules that impact insulin secretion.  I won't be making my own insulin.  BUT, this device will act like my pancreas, giving me better glucose control.
So what is next?  A similar system that won't require calibration of blood sugars from a finger poke and won't require me to click a button to say that I'm eating a meal.
What else is in our future?  Stem cells.  Using scrapings from my skin or a blood draw, my own cells will be reverted back to their origins as stem cells.  These are known as induced pluripotent stem cells (or IPSCs).  The IPSCs will then be washed in a bath of growth factors and other molecules to turn them into the beta cells of a pancreas.  The newly created cells will then be implanted.  Boom, actual artificial pancreas.  When this will happen, I'm not sure.  The immune system is a huge hurdle.  Only time will tell, but my hopes are high.
For now I'm beyond excited for the artificial pancreas.  Come spring 2017 I'll be a fully automated diabetic.